Picture this! You are walking south on Main St., from Springhurst Ave. to Clegg St. To your left, looking east, you see a massive complex of old and new buildings set amidst
beautifully manicured lawns, long driveways and packed parking lots. Have you ever asked yourself "What goes on in these buildings"? How many of us actually know what this complex is all about? Better yet, how many of us know the history of the largest and oldest institution in Ottawa East? To answer these questions and more, please read on?
The historical importance to Ottawa East, of what is commonly referred to as the "Scholasticate", cannot be overstated. As part of an expansion from France to Canada in the 1840's, the Oblates of Mary Immaculate (OMI) established an organization that became instrumental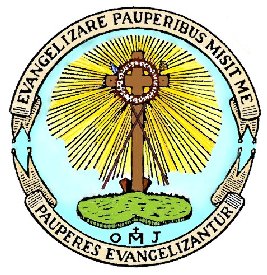 in the creation of the Catholic churches and schools in Ottawa East; as well as the University of Ottawa, St. Patrick's College and ultimately St. Paul University. From the early 1860's, it was the Oblates who provided the spiritual leaders and teachers for the large Ottawa East Catholic community in both French and English. In doing so, the presence of this group of priests played a defining role in the cultural evolution of the community. And the influence continues even today in not only our local churches but also world-wide through their pastoral missions and the internationally recognized theological center of St. Paul University.